Campsite Puerta de la Demanda
Campsite Puerta de la Demanda is located in Villasur
Herreros, population of Burgos.
Located in a Valley surrounded by oak trees, beeches and pines that serves as a prelude to the Sierra de la Demanda, in a privileged setting for lovers of natural areas.
Services:
Bar / Restaurant
Laundry / Sinks
Washing machines
Children's area
Surface: 0,8 hectares
We have the following accommodation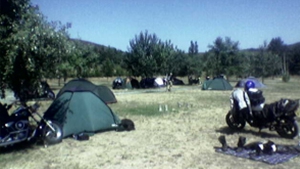 Plots
You come prepared to the? 100%? With our magnificent plots you can find your ideal stay, surrounded by what you like, nature. All parcels include "tent car" or "caravana coche" or "motorhome".
More information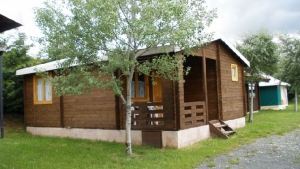 Wooden bungalows
If you are a lover of rustic, the wooden bungalows are your best choice. They have a wide range and everything you need to Cook, bathe and be hot next to people you care about.
More information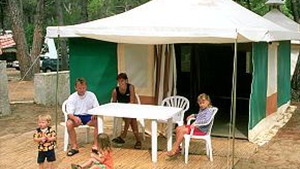 Bengali canvas bungalows
Ideal for those who seek something intermediate between a tent and a wooden bungalow. They have electricity, kitchen, furniture and pets. If you bring a car you can park just to the side.
More information